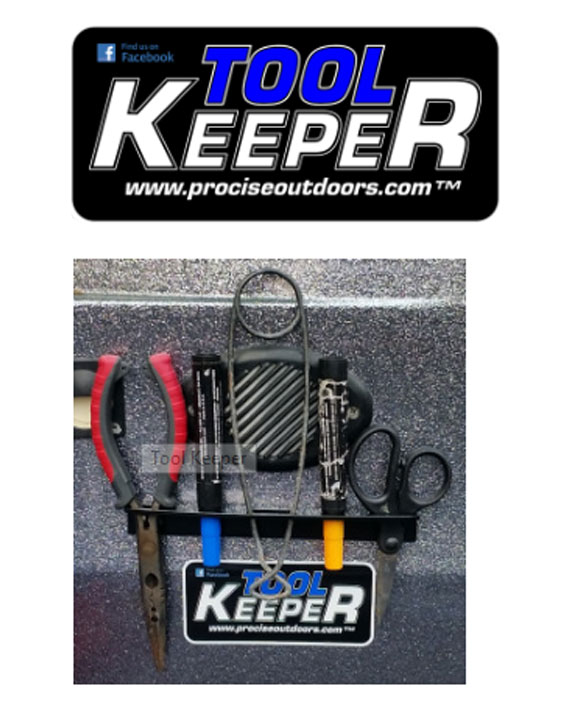 Keep your tools where you need them and at the ready!
Proudly made here in the USA!
No more messing around looking for your pliers, scissors or die markers! The Tool Keeper is constructed from high quality aluminum designed to last a lifetime. Stainless steel mounting hardware and decal are included. You may be able to install using epoxy. A light sanding to the adhesion site will help insure a good bond. A 5/32″ drill bit will be needed if you choose not to install with epoxy. 
Two models to choose from!
5 hole powder coated black
3 hole powder coated black

Dimensions
5 hole is 7-1/2″ long
3 hole is 4-5/8″ long