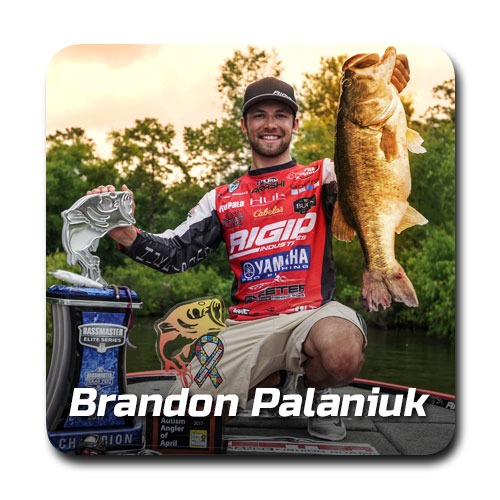 Brandon Palaniuk grew up in the trout country of Northern Idaho, this is his journey…
At the age of eight Brandon was introduced to the world of Bass and the addiction began. Brandon immediately joined the local club scene only to further fuel the fire for tournament fishing. After fishing small tourneys around the house for eight years he joined the B.A.S.S. Federation Nation (BFN) at 16 where Brandon spent seven years fishing around the country.
In seven years fishing the BFN Brandon made seven Idaho State Teams, seven Western Divisionals, and two National Championships. In 2010 Brandon won the BFN Championship on the Red River in Louisiana qualifying him for the 2011 Bassmaster Classic and Elite Series. Brandon's rookie debut consisted of a 4th Place Classic finish, 6 out of 8 checks and a 37th place finish in "Angler of the Year" points. Click here to check out his website.
Scott Pellegrin was born in Wisconsin growing up with the outdoors all around him. It was during a family camping trip at the age of 12 that he had his first real encounter with the largemouth bass. "I had no idea what was going on at the time but man it was a blast as a few fish were on beds with others slamming topwater baits in the pads." Needless to say his addiction was born.
At the age of 18 he Joined the U.S. Army specializing as an In Flight Crew Chief and Black Hawk Helicopter Mechanic. Getting stationed in Germany he flew missions throughout Europe and later in the United States. Army Aviation instilled in him a very defined attention to detail he now applies to tournament fishing.
Once back home he picked up where he left off hunting and fishing. Being the competitive type he joined the Wisconsin Team Circuit where he achieved several tournament wins and top ten finishes, a sixth place finish at the Wisconsin Bass Classic and a Top Team award! In 2013 he joined the Upper Midwest Bass Challenge Series's Mississippi River Division earning fifth and eighth place finishes in two of its six events. He also in 2013 volunteered for a National Guard tournament that's all about getting high school students from area high schools on the water. He and his two students finished this event in first place!
Scott is also the owner of PROcise Outdoors LLC which started with his inventing of the Cull Keeper. "I'm always looking for ways to improve my results on the water. Cull Keeper helps me be more organized!" Now with the help of the PROcise Outdoors Pro Staff his company has launched another product called DEK-IT Mount with more products yet to be released.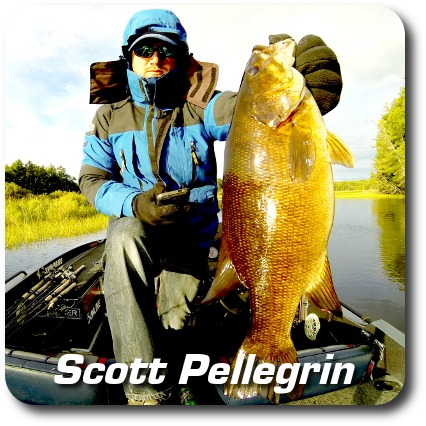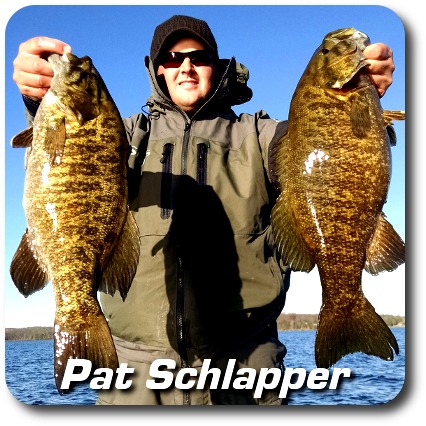 Pat Schlapper started fishing bass tournaments 17 years ago when he was only 13 years old. In the very beginning his father, or his friend's father, would drop them off at the tournament in the morning and pick them up when they were finished. He has since evolved into a seasoned tournament angler with many tournament wins and other accomplishments to his name.
He has incorporated his knowledge and experience with fishing into his career. Schlapper has been the fishing department manager at Scheels All Sports in Eau Claire, Wisconsin since 2006. Since 2007 he and his partner have won the "Top Team" award in the Wisconsin Team Circuit all but one year. He and his partner are also the only team in the history of Wisconsin Team Circuit to win every qualifying tournament in a single season, this happened in 2012. He and his partner were also crowned "Team of the Year" in the up and coming Upper Midwest Bass Challenge Series in 2012 and 2013. He has also won the prestigious "Wisconsin Bass Classic" in Minocqua, Wisconsin in 2011. He has fished several tournaments throughout Wisconsin, Minnesota, and a few in South Texas. Taking the step to the next level of tournament fishing has always been Schlapper's goal but the opportunity has not presented itself yet. In 2013 however, he did fish the prestigious Cabela's North American Bass Circuit (N.A.B.C) with much success. He and his partner finished in fourth place in the "Team of the Year" race and also took second place in the "North American Bass Championship" held on the Chippewa Flowage in Hayward, Wisconsin.
Competing at this level of competition and holding his own gave him the confidence that he can compete at the next level. "I know I can compete at the BASS Open level, it's just difficult for me to make the financial commitment to fish the entire circuit at this point in my life," Schlapper said. "Hopefully someday my dreams and goals come to fruition, but for now I'm just going to do the best I can to keep my skills at a high level." Within the next few years Schlapper hopes to take the step to the BASS Open level, "If the opportunity presents itself, I want to be as prepared and skilled as I possibly can. When I do get the opportunity, I plan on taking full advantage of it and doing everything in my power to capitalize on the opportunity."
Justin Rowe was introduced to the outdoors like most young children, by his father and grandfather. He grew up pan fishing, but at an early age was intrigued with artificial lures which sparked an interest in bass fishing. From that point his love for bass fishing grew.
Once finished with high school Justin attended a two year technical college where he earned a degree in heating, cooling and air conditioning. The day after the graduation ceremony Justin fished his first bass tournament at the age of 21 and was hooked.
After four years of working in the maintenance field and tournament fishing, Justin decided to make the leap into the fishing industry. He presently enjoys working directly in the industry selling high performance Skeeter fishing boats at the Skeeter Boat Center located in Chippewa Falls, WI.
He spends his summers fishing northern Wisconsin bass tournaments achieving numinous top place finishes including a second place finish at the Upper Midwest Bass Challenge Series 2014 Championship! Justin has also been featured on the TV series In-Depth Outdoors. Take a moment and view the episode by clicking here.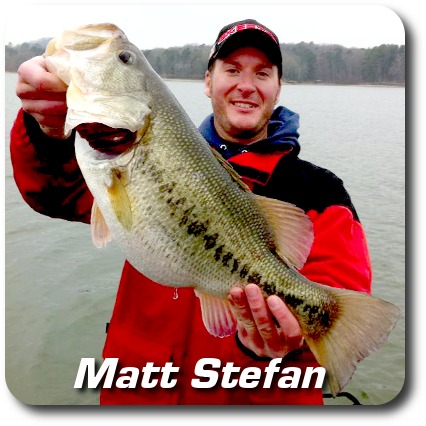 Matt Stefan was born and raised in Chicago, IL and currently resides in Junction City, WI. Matt began his fishing career at the local and regional levels in the upper Midwest competing in team tournaments and opens throughout the area.
Having won multiple tournaments, circuit championships, and Angler of the Year awards, Matt decided to make the jump to the professional level fishing the FLW Tour. For the past four years Matt has successfully competed at this level and just recently finished 13th in the FLW Tour Forrest Wood Cup in South Carolina.
His continued success has him currently ranked 75th in the world and on his way to a long and successful career within the fishing industry. Click here to check out his website! 
Joel Willert was born and raised in Rice Lake, WI and currently resides in Burnsville, MN. The addiction of bass fishing began in his high school days when Joel occasionally fished small weekday club tournaments and took the win in his first ever bass tournament.
Shortly after high school, Joel made the decision to join the US Army. After 9 years in the military and 2 overseas tours to Iraq, Joel moved to Madison, WI. After taking a long break from fishing while in the military and attending college Joel spent most of his free time on the Madison chain of lakes.
After a few short years in Madison, Joel made the move to Minnesota. After his first year of fishing new water in Minnesota, Joel took multiple club tournament wins and team of the year in point standings. He also took a 1st place finish at the St. Judes Bass Classic on the Mississippi River with tournament partner Scott Pellegrin.
Joel also got the unique opportunity to fish on Bassmaster Live against Edwin Evers on Grand Lake O' the Cherokees for a Wounded Warrior in Action event. Check it out on Bassmaster.com! http://www.bassmaster.com/video/video-evers-fishes-wounded-warrior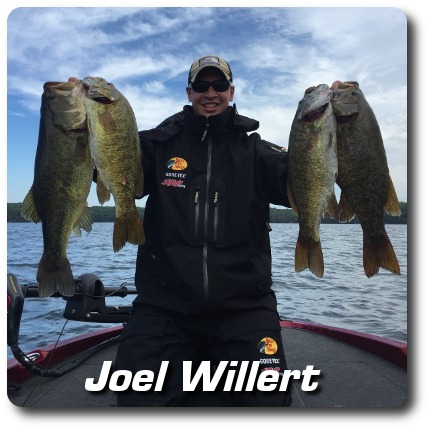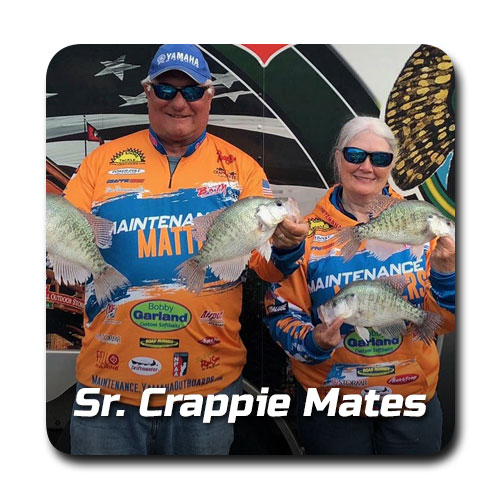 Dan and Sue Dannenmueller Sr., Crappie Mates, Wetumpka AL
Crappie Pro Fisherman
Dan is a Nationally Ranked Professional Fisherman and Digital Magazine Publisher. He is 2011 & 2012 Angler of the Year for the Crappie Masters Tournament Trail. Dan is a retired Air Force 25-year veteran and is the CEO of Knowledge Management Services, based in Millbrook, AL as well as owner of the largest digital crappie magazine, Crappie Now along with a new digital magazine, Catfish Now. He shares his 40 years of successful Bass and crappie tournament fishing thru how-to-seminars, TV and radio, Skype lessons, writers' camps, online articles and informative & educational YouTube videos. http://crappieNOW.com and http://catfishNOW.com.
Crappie Dan is booked on radio and television while traveling along the Crappie Masters and American Crappie Trail tours to promote crappie fishing, share fishing tips, techniques and introduce his many national & regional sponsors to audiences across North America. He, as a part of Crappie Country, has been labeled the "Ambassador for Crappie Fishing". Crappie Dan also shares his passionate promotional and educational skills nationally by presenting, teaching and training at numerous outdoor shows, writer's camps and retail outlets including Bass Pro Shops, Walmart and Cabela's.
Dan and Sue have formed a new team for 2018, Crappie Mates, and will fish both the Crappie Masters and American Crappie Trail Tours together along with all promotional activities. They have been married for over 45 years. Dan and Sue have three grown children and five grandchildren and all love to fish. Sue worked with children all of her professional career as a certified child care provider for the Department of Defense. Sue has and will continue to help Dan organize and run his writers camps, seminars, shows, etc. They plan to competitively fish and promote fishing as a family and children sport.