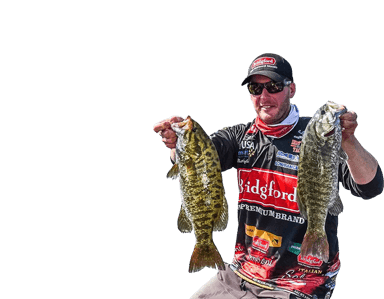 A lot of you have asked me if I like the Dual Dek-it Mount on my dash. Well, all I can say is I ran it 30 miles each way both days on Okeechobee through constant 3-4 foot waves and never once had an issue! It is ROCK solid and I can't wait to use it on the Great Lakes!
Built strong every body need one!
Great products that every angler needs.
Just ordered a mount for my Ranger from Tackle Warehouse.
Love my new DEK-IT Mount. Strongest mount I have ever seen.
Like the cull keeper it sweet!
Absolutely love it man. Best mount ever!
Read the review here https://anglingauthority.com/dek-it-electronics-mounting-system/
Where to Buy PROcise Outdoors Products
How I have my Lowrance HDS12 and Humminbird Helix mounted at the bow
Winner Anthony White asked…What do you do when the you get on a pattern or figure out what they are doing and it shuts down?
Winner Mike Miller asked…When attempting to locate the "right" fish on any given body of water, is it more about having key "spots" or is it more about knowing the seasonal patterns for the time of year and then fishing areas which offer up those patterns accordingly to locate those "right" fish? In short, what is the key to picking large bodies of water apart?
Winner Matt Gordeneer asked…In Michigan, many lake associations are making the attempt to turn lakes into swimming pools. In the attempt, they are spraying and spreading weed killer. What effect does this have on the bass in the lake and how do you fish for them after they spray?